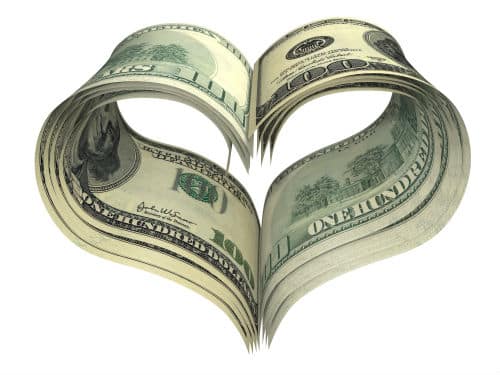 Romance is in the air, especially with Valentine's...
read more →
Valentine's Day is right around the corner and as much as the holiday is about romance, finances also play a big role in what happens on Feb. 14th. Guys are...
read more →
If you and your spouse or significant other don't see eye-to-eye over money issues lately, you're not alone. According to PayPal's Can't Buy Me Love survey, a growing number of couples...
read more →